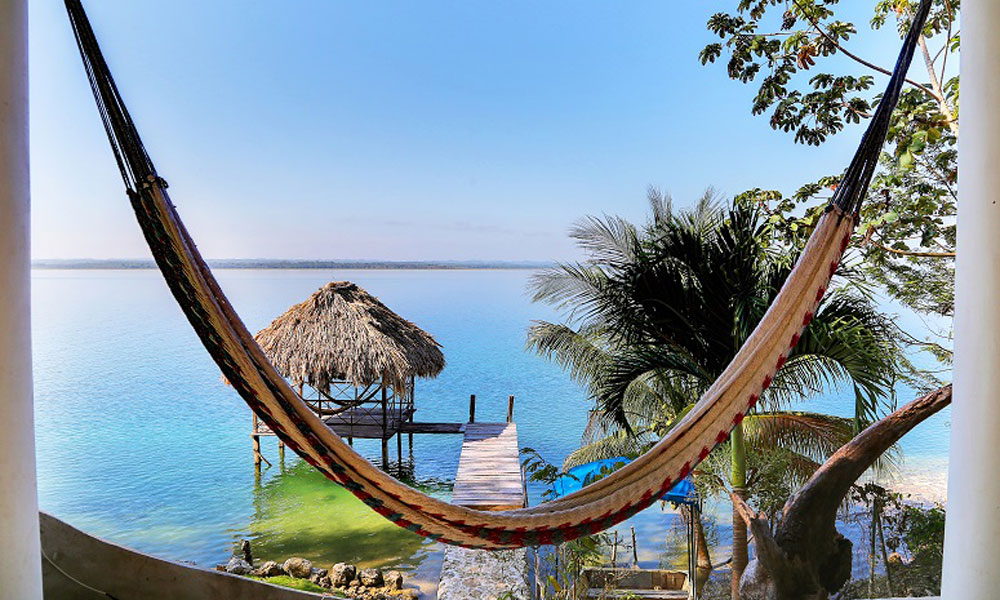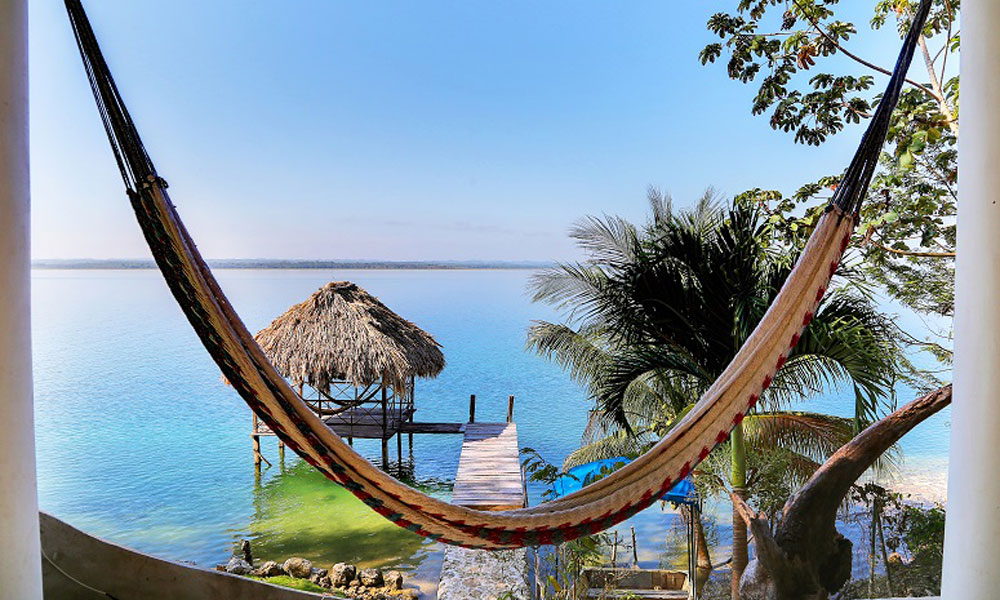 I have never been very attached to material things, including my house. Over a decade ago, I signed a lease for a three bed apartment and quickly took in roommates, as well as travellers who paid by the week. When I would leave for a holiday, I'd try to find someone to sleep in my bed and pay my rent.
So when Airbnb launched, naturally I was one of the early adopters.
Now that I have relocated to Guatemala and bought a little house in a tropical paradise, I have turned my house into a more formal guest house.
I only have four rooms, but can host up to 8 people, and I have a private beach, which is a great selling point. I am located 20 miles away from Flores, a lovely colonial island in Northern Guatemala, and 30 miles away from the UNESCO World Heritage site of Tikal and its impressive Maya ruins.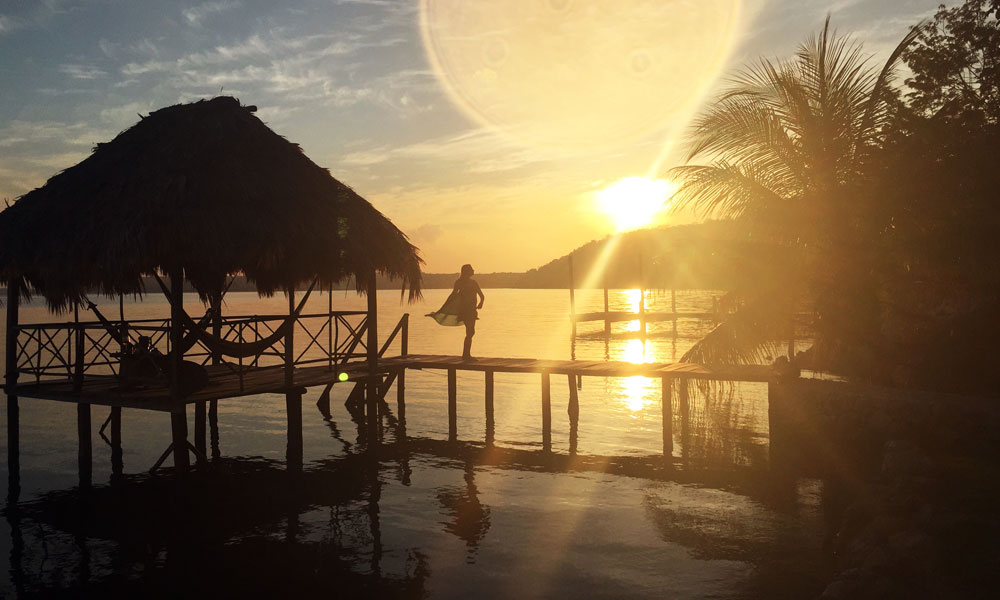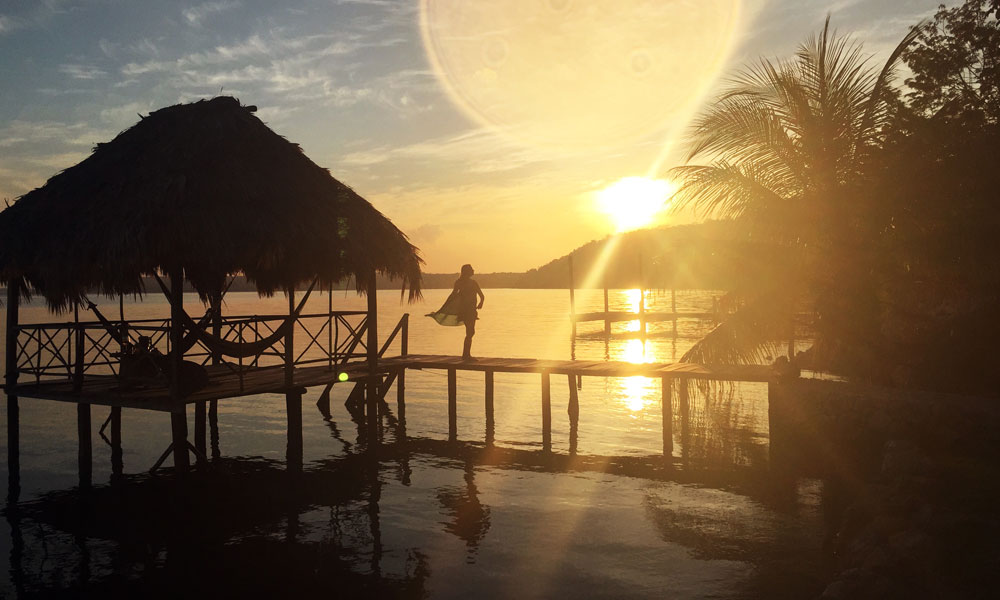 Airbnb's calculator estimates how much you can earn if you put your place up for rent. According to their calculation, I could make between $250 and $500 a week, so I thought it would be pretty easy to turn the place into a cash machine.
However, for the first few months, those weekly estimates looked more like my gross income.
Can Your House Be An Accidental Income Stream?
The good thing was, I didn't buy the place for the sole purpose of becoming an AirBnB host, nor did I owe the bank money, so I could afford to just live there and enjoy my little paradise on my own. I had a few bookings here and there, and with every one, I learned a few things.
I learned it was a bit complicated for people to come with public transportation. Visiting Tikal was a 10 hour day if you took the bus, while with a car people would leave at 8am and be back for lunch. I looked for a driver to offer guests.
I learned some people freak out when they are that far away from civilization. I updated my listing to make sure they'd have bullet points about how remote we are, if they were too lazy to read the whole listing.
Many came without food in spite of my warnings, so I started cooking for them.
You keep learning as you go, the important thing is to constantly improve.
My Biggest Challenge As An AirBnB Host
But my main problem was being competitive with other guest houses.
You see, in Guatemala, many people have a housekeeper anyway, so they don't factor her cost if she is going to wash one extra set of sheets. They have fully paid-for houses (unlike the US where most people have mortgages), so the rent they set is not necessarily a factor of the property's value.
Most of my neighbors rent their double rooms for $20.
There is no way I'm doing all that for $20, and my housekeeper would charge $8 to come prepare the room and $8 to wash the sheets. After electricity and water rates, I'm in the red already.
I value my time, my property, my efforts. Having a guest means answering a ton of emails, making sure the guest gets there, being at home to welcome them, touring the property together, being glued to your phone while they stay, in case of a power outage or a water leak, fixing meals if required, doing a final property check-out and saying goodbye.
Sometimes it even means shipping them stuff they forgot, which can range from an iPad to a whole suitcase!
So my basic double rooms are prices at $30, with a minimum of 3 nights. The marginal cost of the following nights is low, people know the house by day one, and less work is involved. I think I am worth the extra 50% since they get a private beach all to themselves.
Then I have two luxury rooms, with a comfy queen bed, A/C and their private bath. They're priced around $70, with seasonal fluctuations, and you can stay just one night. But if you try to, I will warn you that because my guest house is in a pretty remote location, you shouldn't, unless you arrive early and enjoy the place the whole day. Most people book two nights.
But my main source of income is renting the full property. For $150-200 a night, you can book my whole house for your party of up to 8 people. $25pp is reasonable, and few properties around cater for that big a group.
I lowered my rate from an initial $250 that got me few bookings, and now I have increased my sales dramatically, while scaling down on one room bookings. Win-win for everyone, since my fixed costs are pretty much the same, and people are grateful to find a place where they can be together as a group and enjoy their privacy.
Plus big groups generally come by car so we don't have to deal with the public transportation hassle.
Don't Be Afraid To Dive In And Figure It Out As You Go Along
It took me a while to figure that out, and now things are much better. My income has doubled, and while not huge, it pays for all house related expenses, two staff, taxes and so on. And best of all, I still get to enjoy my little house while I am around.
Having tried VRBO, Homeaway and Booking, Airbnb is by far my preferred platform. It is a great way for me in a remote location to still get visitors, but also keep my occupancy rate is low.
While I could rent my place long term for around $500 a month, I generate around $1,000 a month with short term rentals, and get to use it when it is not booked.
At $150 a night for the full property, I can make more in 4 nights than I could renting out long term. My house costs around $100k, so I am getting close to a 12% return while still getting to enjoy the property most of the time.
Some of the pros of using Airbnb
They get paid and keep the money until the guest arrives, in case your place is terrible. But you are guaranteed to get paid.
They have a resolution center where you can charge the guest for extras, or stuff they broke.
They have insurance if the guest steals or tears your place down. While very unlikely, its always a possibility.
They have a pretty reactive customer service you can reach by phone and chat.
You can charge a deposit for damages that they will also keep and refund to the guest unless you claim it.
How to get started on Airbnb
First, you need to register and create a listing for each room or property that you wish to rent.
To create your first listing:
Create an engaging profile, with a clear headshot and a little bit about yourself. People are coming partly for you!
Upload great pictures of your place. In some areas, you can even get a professional photo shoot for free.
Describe the property as accurately as possible. The website will help you suggesting you talk about the neighborhood, how much you will interact with guests, etc.
Pick the pricing based on prices around you, again the calendar has a feature to suggest prices based on your location and property type.
Input your payment details, and cancellation policy. Will guests get a refund and if so how long in advance do they have to warn you?
That's it! You're ready to make money.
In order to get bookings, you should:
Be reactive and answer emails in a timely manner.
You can also use the "instant book" feature that allows guests to book without inquiring whether the place is available or not.
Keep your place impeccable, and get feedback from guests to improve your offer. Sometimes adding little details can go a long way.
To increase your income, you can also offer additional services. I am in the middle of the jungle, so if people arrive without food, I think it is unfair to charge them a lot for breakfast or dinner. As a result my rates are low and I barely make money on food.
I have rented my car to guests on a couple of occasions. I also refer drivers, guides, and other tour operators, although I don't take a commission. You can certainly do so if you want. Some people rent out bikes, double as guides, send you to their restaurant, etc. There are lots of opportunities to make side hustle income as an AirBnB host!
AirBnB Hosts Come In All Flavors
The great thing about Airbnb is you can make money with a wide range of properties. Of course, the city center of a major metro area will get you the best occupancy rate, as Airbnb users are mainly millenials looking for a city break.
But Airbnb is also known for offering great experiences off of the beaten path. Tree houses, boats, castles…you can rent out pretty much anything. The best thing is to give it a go for a short period, three to six months, then see if you make more or less than the long term rent.
In a city, as long as your place is clean and you are quick to reply, you should come out ahead of long time rental prices.
Out of town, you should be able to cater to people coming for the weekend or holidays, probably offering extras, more like a traditional B&B.
It is important to be honest about your listing. If you are way out in the suburbs, far away from a bus route, tell people they should have their own car. Better have a handful of happy customers to start with than a lot of angry ones.
If you are in a major city, you are golden. A few years back, Airbnb celebrated having more hotel rooms booked in NYC than all the hotels of the city. It will soon be booking more nights than major hotel chains.
The sharing economy is booming, and if you want your share of it, it is not too late. Price yourself competitively, build a solid profile with stellar references, and soon you'll have a nice side income flowing through.