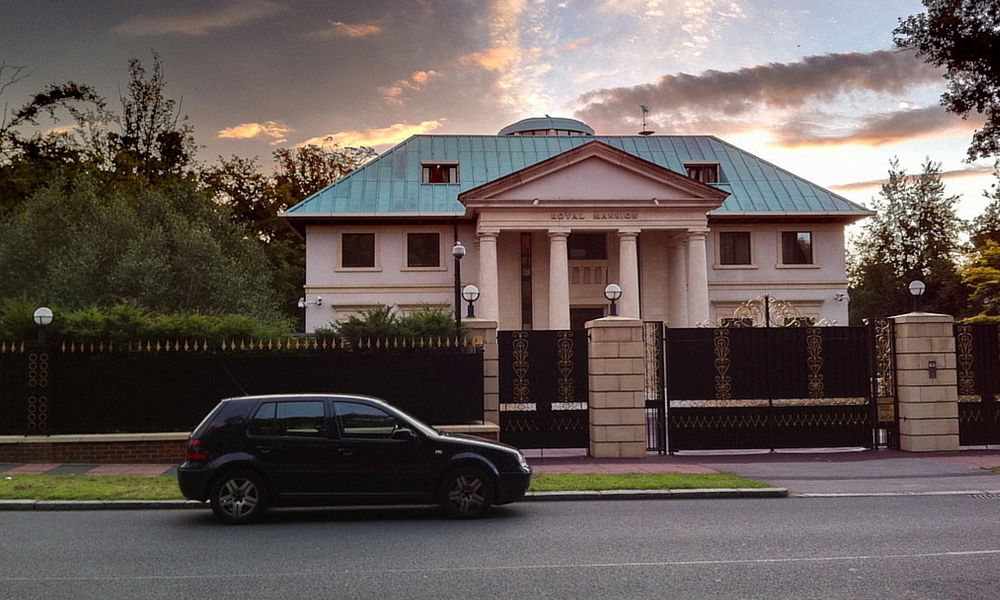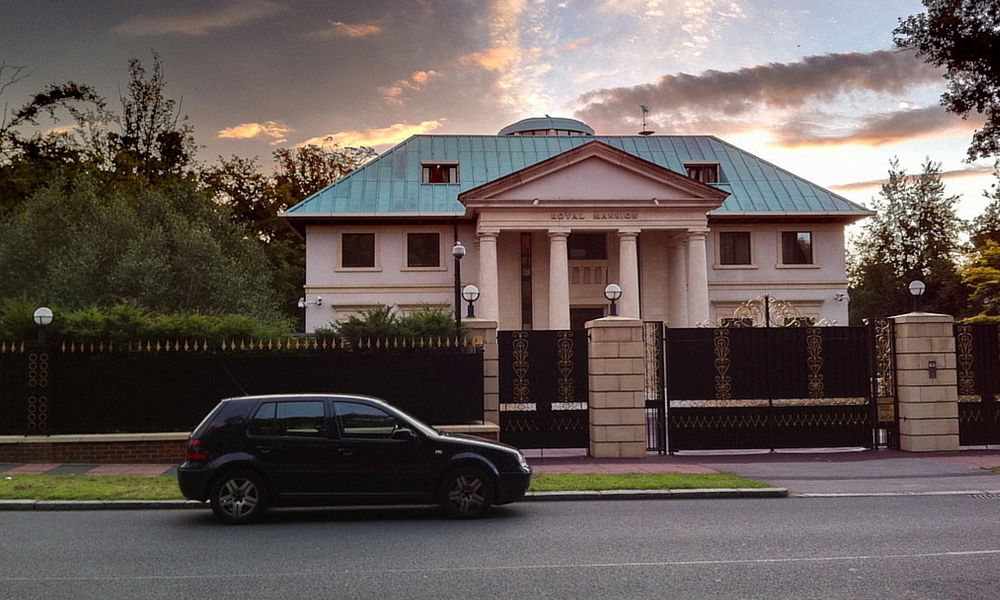 When most people think of the American Dream, they envision a life filled with purpose, wealth, and prosperity. They see a large home filled with the laughter of children, a garage with two nice cars, and careers built to provide for the family for decades.
That dream is possible, but it's also costly.
A recent analysis from USA Today shows that, in the opinion of several researchers, achieving the American Dream now costs $130,000 per year in most parts of the country, with the biggest expenses by far being the cost of housing. As their study and breakdown shows, the average family should expect to spend $17,062 per year – or $1,422 per month – on their home alone.
While it's easy to spend that much money or more in expensive coastal and urban areas like New York City, Boston, and the entire West Coast, it's almost entirely unnecessary throughout most of the Midwest and the southern United States.
Yet, some people still spend that much – and more – for the purpose of owning a larger, more luxurious home. And sometimes, they live to regret it.
Bigger Home, Bigger Expenses

Mindy Jensen and her husband bought into the "hype" near the end of 2006. After dreaming of life on the lake, they purchased an extremely large (and expensive) waterfront home that needed plenty of repairs to return to its former grandeur.
After dealing with the house, its problems, and its enormous property taxes for a few years, Mindy, who is the community manager at BiggerPockets.com, eventually sold the house for $715,000, which was, sadly, near the bottom of the market.
The Jensens moved a few times after that, but ultimately settled into a $176,000, 2-bedroom on a dead-end street. They have since remodeled and added onto the property, but they say they absolutely love it – even though the purchase price is just a fraction of what their former "dream home" cost them.
But they don't miss the huge home – or the huge bills that came with it, she says.
"The financial breathing room is priceless," says Mindy. "When we lived in our lakefront home, if my husband had lost his job – and he was a contractor so that could have happened at any moment – we would have had to scramble to make ends meet."
"With our lower priced home, he could work at McDonald's and cover the expenses," she says.
Live The Life You Truly Want To Live
Mindy's story isn't unique – not by a long shot. While some Americans continue to overspend on housing in droves, others are finding there are myriad reasons to make due with less.
Just look at the recent "tiny house movement" to see what I mean. From coast to coast, people of all income levels, socioeconomic backgrounds, and ethnic groups are forgoing traditional dwellings and moving into tiny houses that can be pulled on the back of a trailer.
Michelle Schroeder from MakingSenseofCents.com is a money blogger who embraced this idea, yet not exactly. Instead of moving into a "tiny home," Schroeder and her husband moved into an RV so they could travel full-time.
Not only are the Schroeders saving money on the pricey upkeep they experienced at their former home, but they're saving money in other ways as well – and all while living the life they truly want to live.
"I think many people don't think about the full cost of the home," says Schroeder. "Many people only think about the mortgage amount, but they don't think about home insurance, property taxes, maintenance costs, HOA fees, and more. All of that can add up quick!"
It's Not About How Much House You Can Afford
Of course, tiny homes and RV-living isn't for everyone. If you don't want to go that extreme, the obvious answer is buying a regular property that is smaller and on the low side of your budget.
Ashley Barnett of MoneyUnder30.com and her husband did exactly that when they bought their current home. Instead of maxing out, Barnett says they spent only half of what the bank said they could afford.
They just didn't want the extra expense that comes with a larger home, she says.
"More taxes, more utilities, more furniture, more cleaning, more more more….everything costs more in a bigger house, " says Ashley. "So if you've already stretched your budget on the mortgage you might really find yourself in a tight spot once you move in."
What Is It Like to Be "House Poor?"
In case you were wondering, that tight spot Ashley is referring to already has its own term – "house poor."
When someone is called "house poor," it generally means their home loan is so large it holds them back from achieving their other goals and dreams. When you're a slave to huge monthly payments, experts argue, it's harder to afford basic necessities, let alone enjoy your life.
"Being house poor basically means that your house owns you," says Lauren Greutman, frugality blogger from IAmThatLady.com. "It sucks your money away so that you can't afford to do much more than hang out in your awesome house."
A Big House And Little Else
Being house poor can also mean you're unable to take care of or furnish your home the way you should. This is part of the reason huge homes often have several rooms with no furniture, or decline into neglect over the years.
According to Barnett, the people who she bought her current home from were likely house poor, which could have a been the reason they chose to sell.
"Unbeknownst to us, everything was broken when we moved in," notes Barnett. In addition to spending $7,000 on plumbing repairs, the Barnetts had to spend $1,000 on pool repairs and replace the air conditioned before the hot Phoenix summer arrived.
The sellers couldn't fix the issues because they didn't have the money, she says.
"If we had overspent," says Barnett, "we would have been in the same situation the sellers had been in, stuck with a non-functioning house and no ability to make it right."
Take Professional Advice With A Grain Of Salt
Sadly, it's usually up to us to avoid spending too much on the place we call home. Quite often, the worst advice on home ownership comes from those who are supposed to be on "our team." And by that, I mean realtors and lenders.
Jensen, who is a real estate agent herself, believes that too many realtors focus on making the big sale, often to the detriment of their customer's financial well-being.
"There is a HUGE sense of "you-deserve-this-itis," she says. "Real estate agents help perpetuate the spend-as-much-as-you-can feelings, by asking your price range, and showing properties skewed toward the top end."
Banks and mortgage lenders certainly play their role as well, although it's not all their fault. Most banks use the same formula to determine how much you qualify for, with 28 percent of your gross monthly income as the maximum you should spend on your mortgage payment, including principal, interest, taxes, and insurance.
But for someone that makes $100,000 per year, that rule could have disastrous results. With a monthly payment of $2,800 deemed affordable by a bank, a six-figure earner could likely borrow $500,000 or more in today's low interest environment. Ask anyone who makes just over six figures if a $2,800 monthly mortgage payment is feasible, and most would probably say "no."
Unfortunately, that's a lesson many people have to learn the hard way.
If You Buy Less, You Can Live More
Most people dream of buying a big fancy home one day. However, that dream has a way of changing once people realize what they could be giving up.
Instead of pining over a luxurious home, many people have found themselves yearning for something else instead – the freedom that comes with living well below their means.
To escape the huge home and the thirty-year ball and chain that comes with it, you have to ignore the hype. Once you're ready to buy, figure out what you can truly afford and start your home search there. And most of all, don't listen to your mortgage lender or your realtor when they say you could, or should, borrow more.
Don't Let A Big Fancy House Crush Your Dreams
Instead, focus on your own goals and your own dreams. If you can spend less and save more, you'll enjoy both financial and emotional benefits, notes Jensen. Those benefits can include everything from less financial stress to more free time, fewer work commitments, and more opportunity to find out what you really want in life.
"Spend time with your children, go on field trips, long bike rides, snowboarding, just relax and do nothing," says Jensen. "Travel to places you can't spell."
"By living significantly below your means, you can invest more, save more and retire when you want to."
I don't know about you, but for more, that sounds more fulfilling than sitting in a giant house because I can't afford to do anything else.