Fundrise Review
---
Summary
Fundrise has recently rebranded in June 2017 as more than just a real estate crowdfunding platform - they have created a totally new marketplace for private real estate investing similar to a mutual fund.
This gives consumers unprecedented access to the commercial real estate market that was previously only available to institutional investors such as university endowments and state pension funds.
Since opening its doors in 2012, Fundrise raised over $170 million in capital from accredited and nonaccredited investors including individuals, institutions, and family offices as of November 2016. Of that, about $32.4 million is currently deployed on projects. Among its bigger deals as of late 2015 are projects raising $70 million for their eREITs.
The platform launched its first deal in 2012 and by mid-2015 has facilitated over 70 transactions with an average deal size of $1 million. The average investment on the platform has been about $5,000 with annual returns ranging from 10% to 16%, according to Fundrise's president in early 2015, though its website lists average returns of 12% to 14%.
You can learn more about Fundrise's new offerings by requesting access to their platform here.
Quick Facts
Assets Under Management
$55 Billion
Fundrise Fees
The eDirect funds (eREITs and eFunds) pay a 0.85% annual asset management fee. In addition, clients of the investment services and management system pay a 0.15% annual investment advisory fee.
Expert Walkthrough
PROS
Diversifies your investment across many different commercial real estate properties, making the process easy and much less risky
Pre-funds all deals with their own capital – this is huge!
Low minimum investment (only $1,000)
Longest track record in the industry
Well capitalized
High quality deal flow (they only approve about 2% of deals)
Backing from major industry players (examples include Renren, a major social networking company based in China)
CONS
Shares potential drawbacks of other crowdfunded real estate investments including lack of liquidity and risk
Taxes - You'll be taxed on your distributions as regular income versus the 15% on qualified dividends
High fees compared to index funds
Background
Fundrise is headquartered in Washington, D.C. and the platform allows individuals to invest as little as $1,000 in real estate development projects.
The average investment on Fundrise is less than $10,000 compared to $60,000 on Realty Mogul, another major crowdfunding site.
The inspiration for founders (and brothers) Ben and Dan Miller was to open up real estate investing to ordinary people and to give them a chance to own a piece of property in their communities. Their thinking was that locals would have knowledge of the area and a personal stake in the success of projects.
The company's CEO predicts that by 2017 it will handle more than $1 billion in crowd-funded brokering annually.
SPECIALTY
Fundrise launched its first project in Washington, D.C. and all subsequent projects are located in the United States. It historically has had the bulk of its projects in the Washington-New York corridor. Fundrise plans to expand its reach but most properties remain weighted toward the East Coast with Washington and New York representing about half its business. Currently, their eREIT has expanded their geographic reach with properties on the west coast and the heartland (e.g. Chicago and Dallas).
The platform targets urban infill, construction, rehab and development projects in the top 25 metropolitan markets. The company's average deals are for assets valued under $50 million and Fundrise generally invests directly up to $5 million. For larger deals, such as recent ones in 2015 for commercial properties in Brooklyn and Atlanta valued at $10.5 million and $15.5 million, half to two-thirds is sold to institutions.
Perusing deals on the site turns up single and multi family homes, mixed use properties, condominiums, industrial and retail developments.Most of these locations are on the East Coast but they've since expanded to the West Coast and the Heartland in locations such as Arizona, Chicago, Dallas, Denver, Los Angeles and Seattle. The projects are typically located in emerging areas of major markets.
Fundrise says its companies have developed 1.24 billion square feet of property or 1.8 times the size of Manhattan.
You can view Fundrise's list of current deals by requesting access to their platform here.
Offerings
Fundrise offers three portfolio strategies to choose from: Long Term Growth, Balanced Investing, and Supplemental Income. Your selection determines what type of deals you'll be invested in, making commercial real estate investing as simple as investing in an index fund! Here are some details on the three strategies:
Long Term Growth - aggressive portfolio with some higher risk, higher return projects that's ideal for new grads with a long time horizon wanting to maximize their returns and take advantage of the power of compounding
Balanced Investing - maximizes diversification to minimize risk at a medium time horizon, perfect for those in mid career wanting a stable investment that still generates attractive returns
Supplemental Income - generates a consistent passive income stream through low risk investments on a moderate time horizon, great for those close to or already retired
To make things even easier, Fundrise provides a handy calculator tool that helps you select the right strategy - just answer a few questions and it'll spit out the suggestion that best fits your unique situation.
TARGET DEMOGRAPHIC
Fundrise's typical investor clients are in their mid-30s to 40s and invest about $15,000 each. As of late-2016 the site is only open to U.S. residents though international investors have the ability to invest in U.S. properties by contacting Fundrise directly.
The minimum investment is $1,000 which is an advantage for those with less to invest or waiting to proceed cautiously.
LEADERSHIP TEAM
Fundrise's leadership team gets high marks from industry insiders. The founding brothers, Benjamin and Daniel Miller, are sons of noted Washington D.C. real estate developer Herb Miller.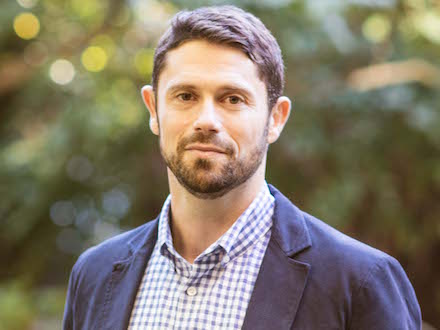 Benjamin Miller, who acts as CEO, has 15 years of experience in real estate and finance. He worked on $500 million of property as a managing partner of WestMill Capital Partners.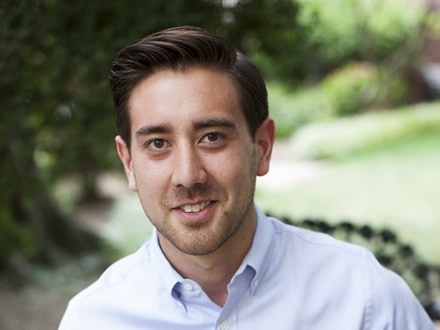 Brandon Jenkins, Chief Operating Officer - Brandon helps to run the design and tech teams to ensure the Fundrise software platform is running smoothly. He was previously an investment advisor and broker for Marcus & Millichap, the largest real estate investment brokerage firm in the U.S.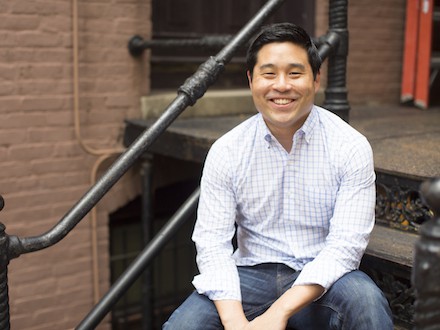 Kenny Shin, Chief Technical Officer - Kenny has been the CTO since Janary 2011 and has previously consulted for Fortune 500 companies in the finance and technology space, including Fannie Mae, Oracle, Department of Defense and NATO.
FEES
Fundrise charges a 0.15% annual investment advisor fee which covers their expenses for managing the portfolios through their online platform, as well as providing ongoing reporting, automated distributions, composite tax management, investor relations, and asset rebalancing.
There's also an asset management fee of 0.85% annually which includes the operational oversight of the real estate properties, which includes construction/repair, financing, zoning, accounting, sales, and marketing.
Unlike hedge funds, Fundrise does NOT take a share of the upside in the form of carried interest or stock options, allowing them to pass on higher returns to you.
DUE DILIGENCE
Unlike other real estate crowdfunding platforms where you should still look into each individual property to perform due diligence, Fundrise makes things much easier by offering a diversified mix of in three simple portfolio options.
Their new product offerings reduce risk and enhance returns while making it much easier to invest in commercial real estate. Check them out today to see if they might be a solid addition to your overall investing portfolio.
Disclaimer
The information contained herein neither constitutes an offer for nor a solicitation of interest in any securities offering; however, if an indication of interest is provided, it may be withdrawn or revoked, without obligation or commitment of any kind prior to being accepted following the qualification or effectiveness of the applicable offering document, and any offer, solicitation or sale of any securities will be made only by means of an offering circular, private placement memorandum, or prospectus. No money or other consideration is hereby being solicited, and will not be accepted without such potential investor having been provided the applicable offering document. Joining the Fundrise Platform neither constitutes an indication of interest in any offering nor involves any obligation or commitment of any kind.
Fundrise Reviews